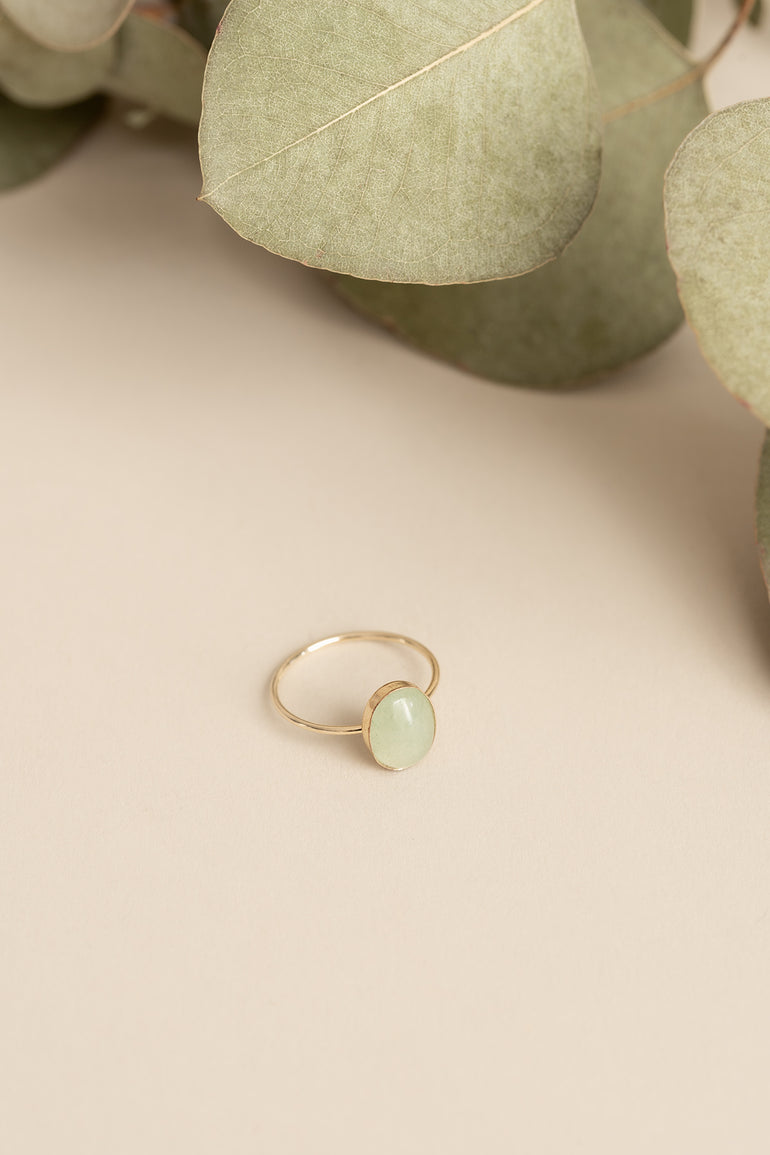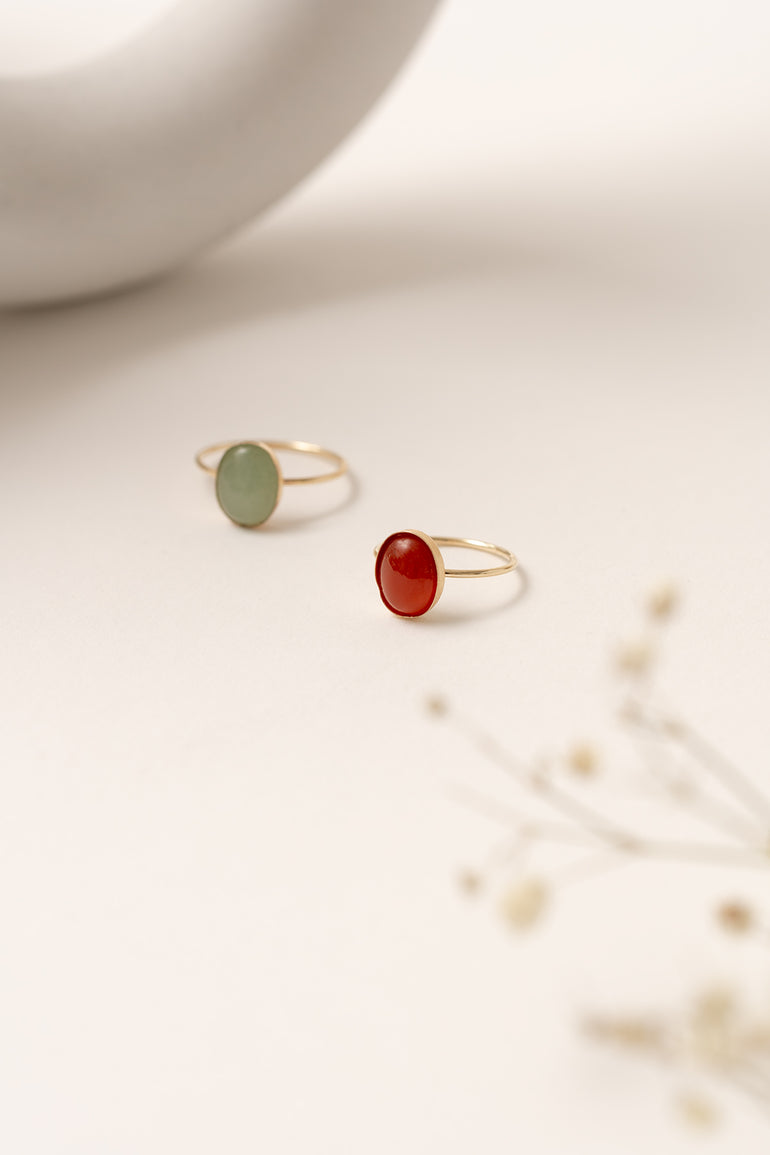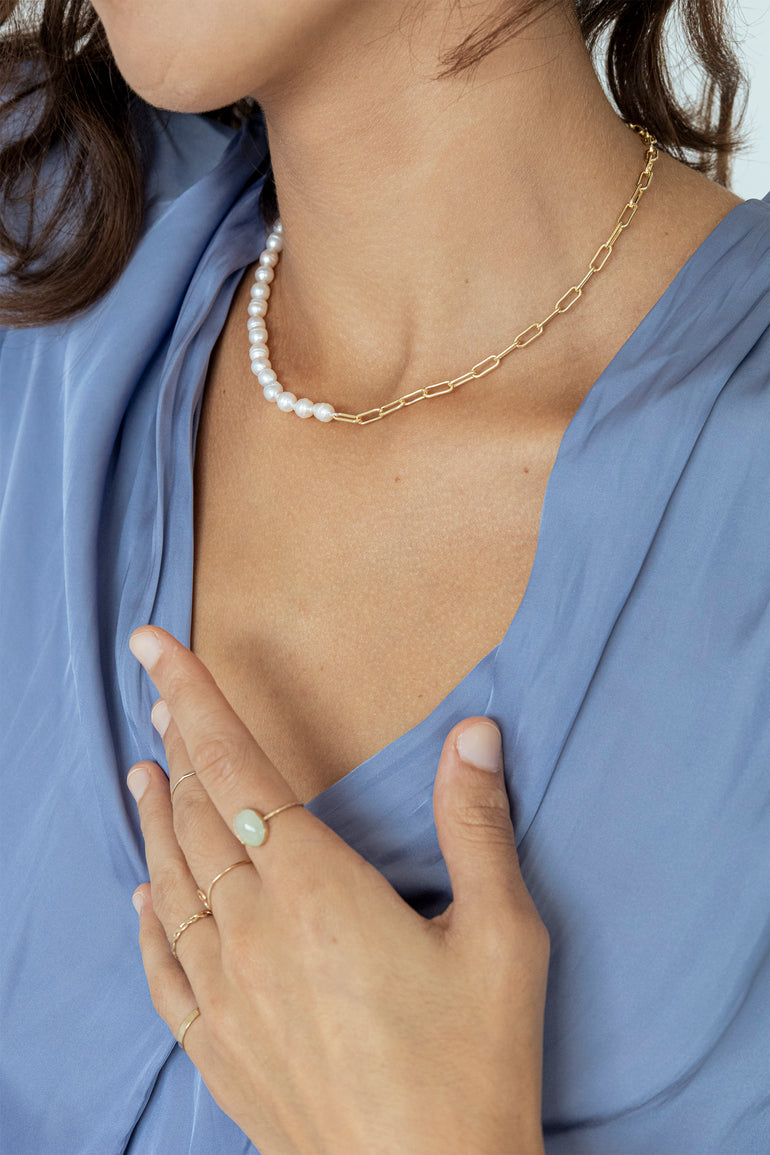 14kt gold filled Aventurine precious stone

Elegantly crafted, this exquisite ring features a captivating aventurine gemstone, renowned for its mesmerizing green hues and subtle sparkle. Aventurine is a variety of quartz and is often associated with luck, prosperity, and emotional healing.
Orders are processed and shipped within 2-5 working days.
Standard shipping is 5$ within Canada (without a tracking number). Options for faster shipping are available at checkout.
You will receive a shipping confirmation email with a tracking number as soon as your order has been shipped when using express shipping.
Material
14kt gold filled
Gold filled is a layer of gold pressure bonded to a base metal. A great alternative gold plating because its more durable, more affordable, and more versatile. A few things to remember;

Gold filled contains a total of 5% or 1/20 of gold by weight. The layer of gold bonded is 14kt compared to the microscopic layer from gold plating.
Gold filled jewelry is tarnish and chip resistant, if properly maintained and cleaned.
Sizing Guide
1. Grab an existing ring
2. Get a ruler
3. Place the ring under the ruler and measure inside of the ring in mm
4.Refer to the table by clicking this link to know the ideal size for your finger.
Return Policies
Returns and Exchanges
We do not accept returns unless the item was damaged in transit or there is a manufacture defect. Please send all requests to kaliandsun@gmail.com.
You can exchange your ring size if the size ordered doesn't fit. Delivery charges will apply.
Final Sale

All items ordered during final sale are FINAL. No returns or exchanges accepted.